About me
Born and raised in Buenos Aires, Argentina, I have been living in Barcelona, Spain for more than 20 years.

Since I started playing drums with my friends from school, I have accumulated over 25 years of experience both live and in the studio.

I have been fortunate to travel through several countries in Europe, the United States, Israel and South America, accompanying various artists and bands, and making friends in different places.

In addition, I record remote drums and percussion for various artists, conduct percussion team building sessions for companies, and give private drum and percussion lessons.

I have studied at the Taller de Músics de Barcelona and in L'AULA of Modern Music and Jazz of the Liceu Conservatory ("Berklee International Network").

In addition, I have been lucky enough to be able to study with outstanding teachers such as Pablo La Porta from Argentina, Enildo Rasúa from Cuba, Mamadou Kane from Senegal and Ayao Logosse from Togo.
Some companies I have worked with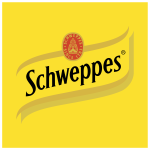 The adventure of continuing to learn every day
After my beginnings as a self-taught musician, my professional career as a drummer and percussionist began to take shape after having been able to study in recognized centers and with great musicians:
From here I would like to thank all of them as well as all the musicians, dancers and great professionals related to this profession with whom I have been lucky enough to work.